RTP Corporation:
49 Years of Technological Excellence
Founded in 1968, RTP began operations as a division of Computer Products, Inc., and in July of 1997, RTP Corp. became a privately held company. For its first twenty-seven years in business, RTP provided high-performance data acquisition systems to the worldwide nuclear market and I/O front-end subsystems for minicomputer driven data acquisition and control systems at some of the world's largest industrial companies. These process control applications were typically characterized as being located in harsh environments, yet with demanding requirements to provide accurate analog measurements under extreme environmental and EMF/RFI conditions.
With a solid foundation of field-proven, high-performance, and high-reliable I/O hardware, RTP decided, in 1995, to expand its product offering, and added control software and a control processor to its I/O front-end subsystems and introduced its Hybrid Control System. In 2002, the company entered the safety market with its SIS product offering. The decision was not to develop just another safety system but to have a "Best in class" system with the following objectives.
RTP would develop an architecture that would have:
The highest speed
The highest availability
The highest integrity of any Safety System.
The system would be designed from the beginning to be IEC61508 compliant. This would be a design criteria, not an afterthought.
In 2003, the company introduced the 2300, the Single, Dual and TMR DCS versions of the system. Six hundred systems were shipped as DCS systems before RTP received SIL-1 to SIL-3 certification from TÜV in October of 2006.
This version of the technology was the RTP 2500. It was certified for SIL-2 applications in simplex architecture and for SIL-3 in redundant and TMR architectures. In May 2008, a second TÜV certificate was issued for revisions to the RTP 2500.
Two years after receiving TÜV certification for the 2500 system, RTP announced the next generation system. The 3000 SIS, built on the technology of the 2300 and 2500, offers increased speed, availability, I/O density, and ease of use.
RTP introduced the RTP 3000Q in 2010, the first true Quad SIS architecture, providing true 3oo4D technology and MTTFS numbers in excess of 100,000 years, essentially eliminating nuisance trips. At the same time, the RTP 3100, Hybrid Control System was introduced. Using the same hardware and software suite, the 3100 allows control options not consistent with SIS systems and industry's most tightly integrated control and safety platforms.
RTP recently introduced the RTP 3000 TAS, its second generation Quad SIS architecture, providing enhanced 3oo4D technology and MTBF numbers in excess of 60,000 years, essentially eliminating nuisance trips. This product demonstrates RTP's continued commitment to maintain its position as the technology leader. By working with and listening to its customers and understanding core technologies, RTP will continue its technological leadership, investing in the application of technology to solve Data Acquisition needs in the Nuclear Power, and Control and Safety needs in the Process Control and Safety markets.
RTP Europe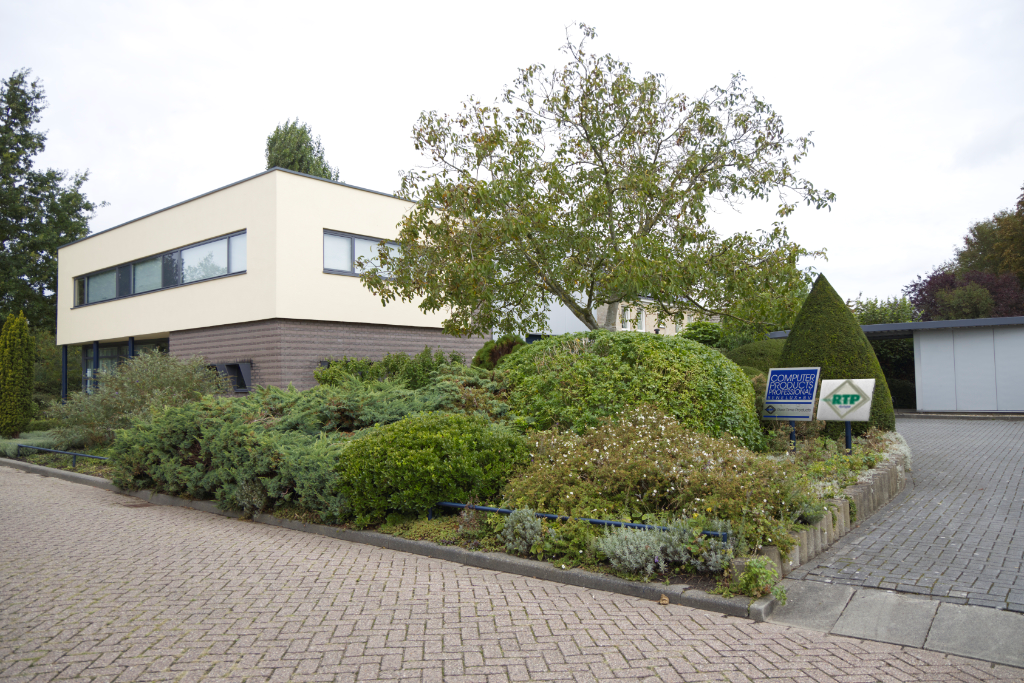 Based in Puttershoek, Nederland (near Rotterdam).
RTP Europe looks after RTP Corp's interests across greater Europe and the UK.
Distribution
Custom Engineering
Support & Maintenance
Training