RTP3000 TAS N+
Designed by engineers, for engineers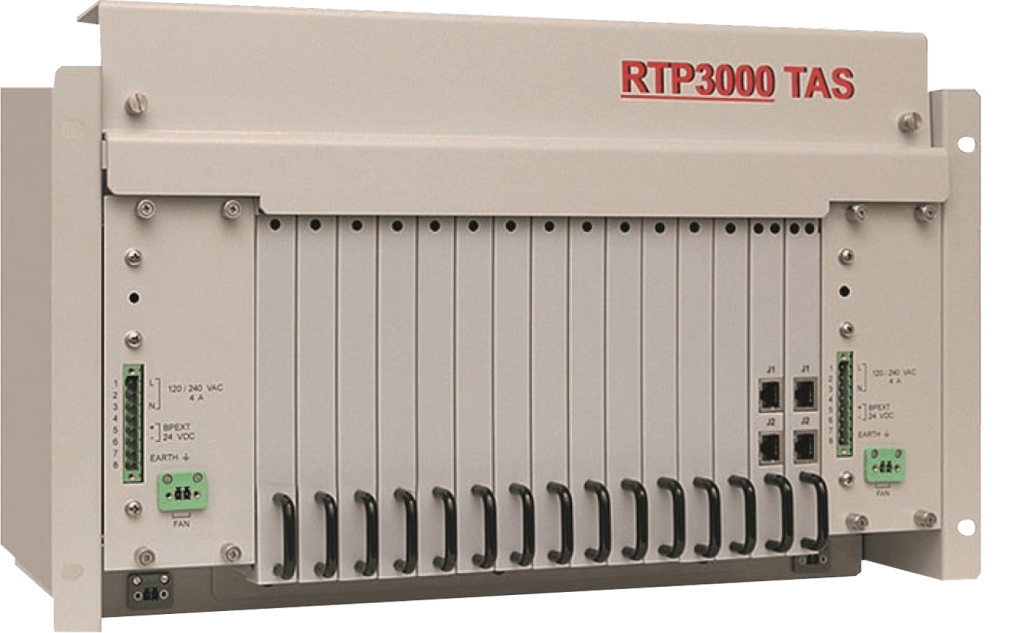 RTP3200 TAS N+, the state-of-art system, SIL-3 certified for safety applications
Runs Faster
7ms reaction time (screw-to-screw), based on a scan time of 1ms,
including the logic solving of 30 PID loops.
Never Stops
Based on the failure rates defined in IEC61508:2010, the N+ system has a MTTFS of greater than 60,000 years the RTP3200 offers an MTTF of over 50.000 years and an availability of 99.9999%, using the field proven technology of the 3000 TAS (Technologically Advanced System).
Costs Less
Thanks to the unique software licensing policy of RTP. RTP NetSuite is offered as a project license with all the development and runtime licenses. The license is obtained by an one-time registration fee and includes support and free upgrades. The hardware is also offered for an attractive price and includes a 10 year warranty period.
Offers Cyber security
Certified to ISA Secure EDSA300, level II and includes AES Encryption algorithm.
Distributed Architecture
The RTP3200 system uses a Distributed Architecture – an application gets separated into smaller control task applications and downloaded into its own Node configured as a single, dual redundant, triple redundant, or quad redundant processor system within a domain. Each domain can have up to fourteen nodes, each node with up to 4 chassis which equates to up to 56 chassis per domain.
Design Flexibility
The RTP3200 offers Design Flexibility – the system allows to be configured according to the level of availability and cost required. The system can have one, two, three, or four Node Processors residing in one chassis or separate chassis. I/O redundancy can be accomplished on one card or across multiple cards. The redundant I/O cards can be placed in a common chassis or across multiple chassis.
Designed to stay online
The system is designed to stay online. There is no limit to the number of times you can make changes to the application. Logic, I/O, module pages, etc can be added or removed with no restrictions to the number of times you make changes. It includes hardware configuration changes while remaining online. I/O channels, I/O cards, chassis, etc. can be added to or deleted from the system without taking the system offline. Changing an I/O card can be performed in a matter of minutes and only requires a simple mouse click within the NetArrays software to disable or enable the card.